Event's evenue
---
.
Conrad Hotel
Salón Rio de Janeiro del hotel Conrad
Playa Mansa parada 4
Punta del Este - Uruguay
Tel: (598) 4249 1111
gguerra@conrad.com.uy
www.conrad.com.uy

For special rate CLICK HERE to fill the FORM
and send it to the Hotel: reservations@conrad.com.uy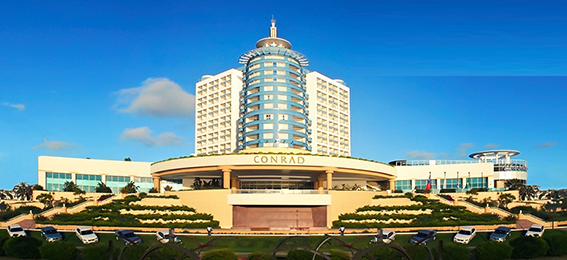 TRANSFER
Participants in the COSALFA 43 Seminar and in the COSALFA 43 Meeting are entitled to transportation from the Carrasco International Airport to the Hotel Conrad in Punta del Este.


This service will be provided by the organizers and may be acceded by participants as they present themselves upon arrival in the Airport Arrivals area.


Detailed information may be requested from info@josegarrido.com.

For transportation service reservations, please contact reservas@josegarrido.com and eventos@josegarrido.com. Transportation service will be available on April 3, 5, and 6 at 7 a.m., 10 a.m., 2 p.m., 6 p.m., 9 p.m., and midnight.


If not making use of this transportation service, participants may take taxis from the airport to the hotel or take regular busses to Punta del Este.