Currency
---
The Brazilian currency is the real (pronounced hey-OW for one real and hey-ICE for two or more), designated by the symbol R$. At the time of edition of this program the exchange rate is R$1.74 for each American dollar.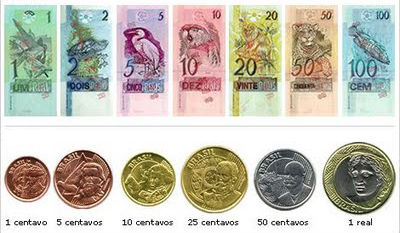 Money exchange can be carried out at exchange offices or in the lobbies of hotels.
There are electronic auto teller machines connected to international systems which permit direct withdrawals from international bank accounts. In these cases, the machines feature specific information of their operations.